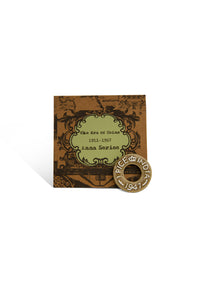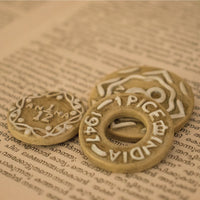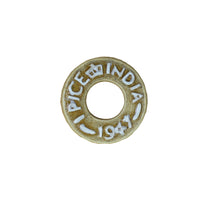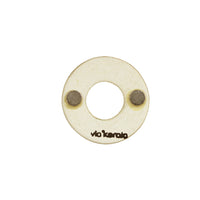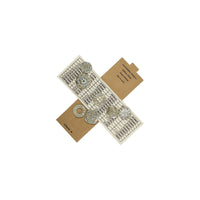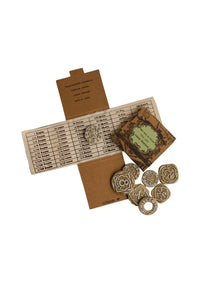 Viakerala
Vintage one pice Anna Series - Ceramic
Coins that were called 'Annas' were used in the era before India's independence. Our parents and grandparents often refer to these as the good old days when many a thing was bought with just 1 anna! These coins survived the partition but were made redundant in 1957 - a significant year since it marks when Kerala joined the Republic of India.

Viakerala has taken this motif and made it into a Collector's Edition - Vintage Annas Coins that you can keep as a memoir of old Indian currency. The coins are handmade by women in self help groups across Dharavi, and hand glazed before firing in a clay oven. The design and production has been painstakingly managed over a period of six months from our small studio in Cochin. The end result is a beautiful piece that you will love!
Viakerala Annas in Ceramic make the perfect gift for any occasion - a very unique piece that is made in a limited edition by Viakerala. We highly recommend this for history buffs and fans of numismatics.
Product Description: Design: 1 pice Anna Material: Handmade Ceramic. Colour: Sepia Tones. Fridge Magnet - A small magnet is fixed to the back so it can be used as a fridge magnet. The Sepia colour glaze is done by hand and is different on every piece making each one unique. The item comes in a beautiful screen printed canvas layer that has the currency conversion from the 1920s. The coins are hand stitched onto the packaging and covered by a paper pouch- making this design one of a kind! 

Available designs:  1 anna, 2 anna, 1/2 pise , 1/2 anna, 1/12 anna, 8 anna