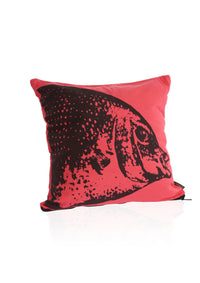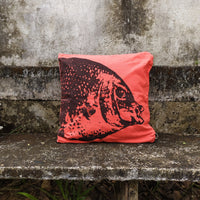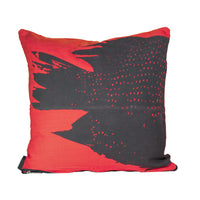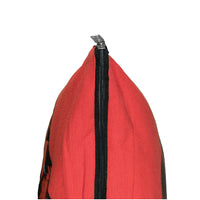 Viakerala
Heads or Tails - Fish Cushion Cover - Deep Red
The queer eyed fish- pearl spot or karimeen from the kerala rivers and backwaters is a variety of fish that's popular and quintessential to kerala cuisine. This became the inspiration behind the illustration hand rendered and hand screen printed on cotton casement fabric.

Quirky fish cushion covers are a piece of conversation in your living room! Which half of the fish is your favourite!?

Viakerala original design has the tail on one side and the head of the fish on the other. The fabric is handloom cotton and may need a but of care while washing - so wash separately or dry clean.
The design is available in the variant: Marine Green. Collect them both and keep them side by side for a fun look to your living room sofa or day bed.
The cover fits a 16" x 16" pillow.