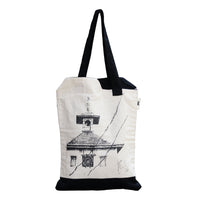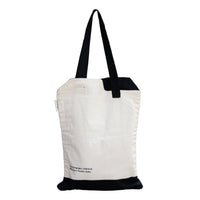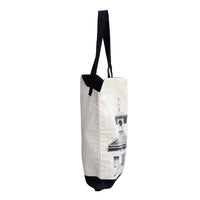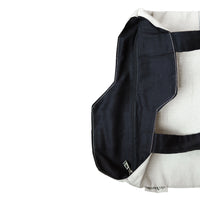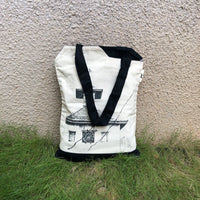 Viakerala
Historic Kochi Bag
Built over hundreds of years, the streets of Mattancherry offer significant insights into the addition of Malabari Jew's architecture. The Jewish synagogue, is an iconic visual metaphor for the historic trading center of Kochi. The main synagogue building dates back to the 16th century - the newer structures grew around it and so did the visitors from all across the world. Some came and never left.
Along with the 18th century clock tower at the Paradesi Synagogue, the pigeons resting on top and the electric lines cutting across have all duly found their place on this pencil sketch. The journal style of pencil illustrations to convey the timelessness of architectural influences that you experience all over the old Cochin area. 
The illustration was silk screen printed on canvas fabric, which was then stitched into a shoulder bag. Beautifully handcrafted, light and user-friendly, this piece lets you carry along the memory of historic Kochi.