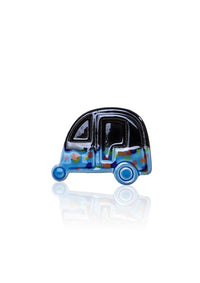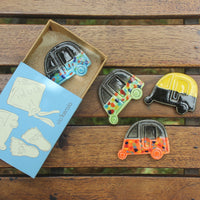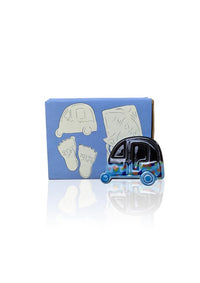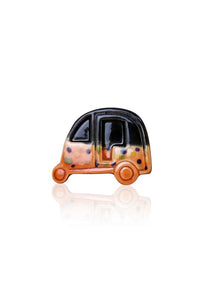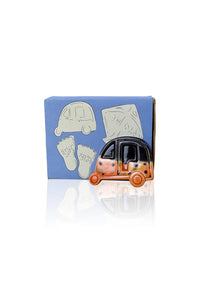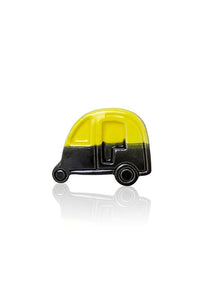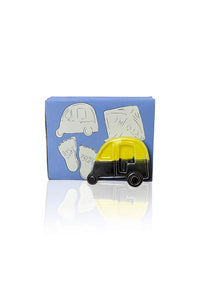 Viakerala
Ceramic Magnet Auto
Don't you just love the local autorickshaws and the superb art and graffiti on it!? Viakerala has taken inspiration from the quintessential Indian tuk-tuk experience and made cute little magnets that make fun gifts and remind you of your travels in the little streets of Kerala. Every corner has an auto stand and it is definitely the best way to get around, see the sights and discover new places.
The auto motifs are handmade with ceramic and glazed in a variety of colours and patterns. The magnet attached on the back is a perfect size to use as a fridge magnet.

Colour glazed in assorted colours -  Banana Yellow, Leaf Green, Papaya Orange, Backwater Blue.