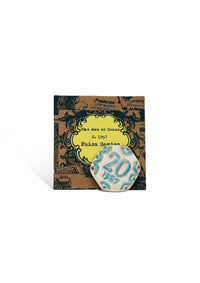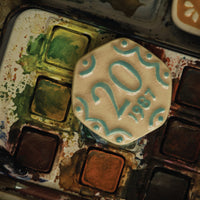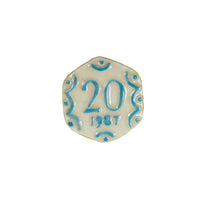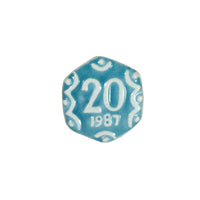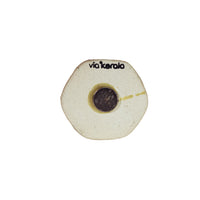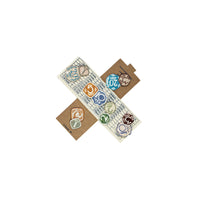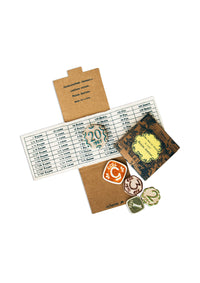 Viakerala
20 Paisa - Ceramic Vintage Handmade Coins
Remember the time when we used these coins?! Where have all the old coins gone?

Viakerala has designed old Indian paisa coins into colourful memories on ceramic - handmade and glazed in lush colours.
The small magnets on the back make for perfect fridge magnets that transport you to a world bygone. The coins were introduced in 1957 and have been in use till the recent past. The Viakerala interpretation of this Collector's Coins series is a perfect nostalgic memory of our past. Buy one or the whole set of 6. It makes the perfect gift thats cool and unique. And ceramic lasts forever - this one is a keeper!
Product Description: Design: 20 Paisa 1987. Material: Handmade Ceramic. Colour: Assorted. Fridge Magnet - A small magnet is fixed to the back so it can be used as a fridge magnet. The colour glaze is done by hand and is different on every piece making each one unique. The item comes in a beautiful screen printed canvas layer that has the currency conversion from the 1920s. The coins are hand stitched onto the packaging and covered by a paper pouch- making this design one of a kind!

Available design variants:   1 paisa    2 paisa    3 paisa   5 paisa   10 paisa    20 paisa