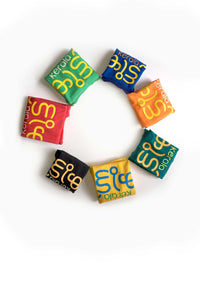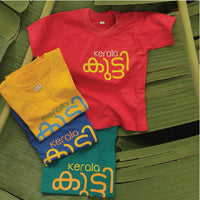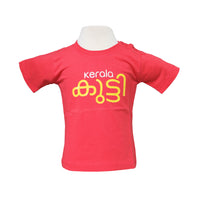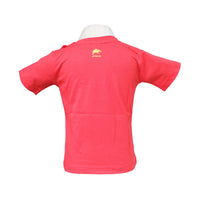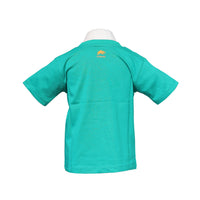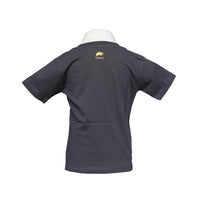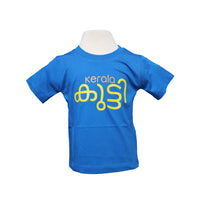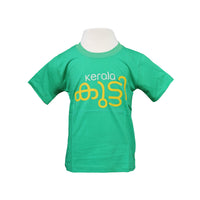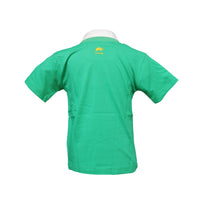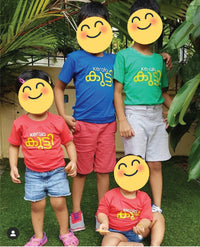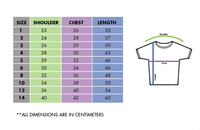 Viakerala
Kerala Kutty - Kids T-shirts
The name 'Kutty' in Kerala, is the most common post fix to a person's name. Famous examples are Thomas Kutty, Madhavi Kutty, Kunhali Kutty - this naming tradition crosses over boundaries of religion, caste, age and even sex. Another translation of Kutty is 'young one' in Malayalam and is applicable to both boy and girl. This address has a sub tone of love and closeness. Now, who doesn't want to be Kerala Kutty?
Like in any other region, languages are often used in conjunction with one another and this is an example of one such occurrence. Listen attentively and you can hear a myriad of English words used by the locals here. And some take on a new meaning, when used by these Malayalam speaking people!
Kerala Kutty tees for tiny tots are endearing in both blue and yellow colour ways. These t-shirts are made with soft cotton, ideal for tender infant skin. The smaller sizes have a button on the shoulder to make it easier for parents to slip it over the child's head.