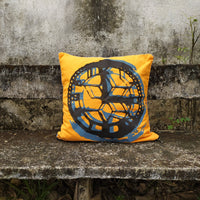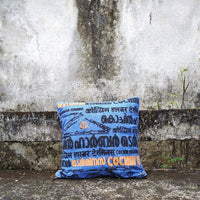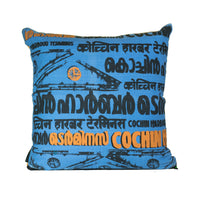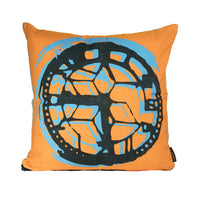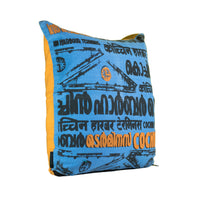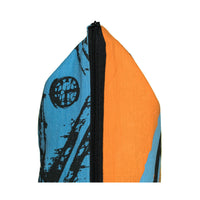 Viakerala
Cochin Harbour Terminus - Hand Printed Cushion Cover
The Cochin Harbour Terminus was the erstwhile railway station of Kochi City - the place where the railroads, the airport and the waterways overlapped to make the city the hub of trade, and thereby a multicultural and historical landscape.

Viakerala, being based out of Cochin, has taken the heritage of the Cochin Harbour Terminus and what it stood for to mark as a symbol of the place. The design of the cushion cover uses found letterforms and motifs illustrated in a distressed texture to signify the age and vintage value of the actual railroad building itself.
Dimensions: The cotton cover will fit a 16"x16" pillow. Screen printing will fade with every wash, so use only mild detergent. Cotton fabrics may shrink slightly after wash. Please wash with similar colours only.