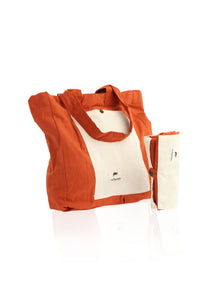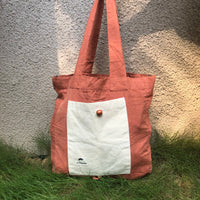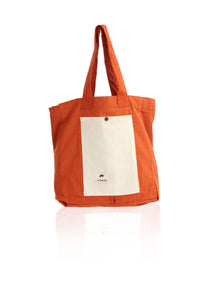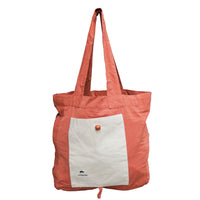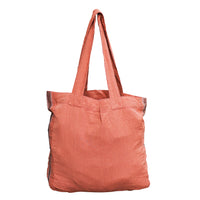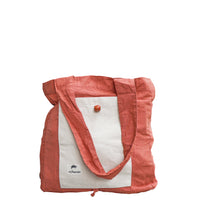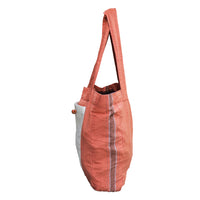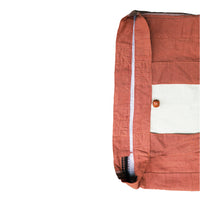 Viakerala
Cotton Kavi with Canvas - Folding Bag
Kavi Mundu is synonymous with Kerala casual. This cotton fabric is probably the most used (and misused!) item of clothing in our closet. Commonly called the Kerala dhoti, this particular color is mainly for informal wear.

Viakerala makes this into Handloom cotton mundu fabric bags in the brick red textile (assorted shades for every bag since the colour changes with every loom and batch). The bags are not just a statement but simple and stylish while being 100% local. There is a cotton canvas patch which doubles as a pocket or a pouch to fold the bag neatly when not in use.
The bags are handmade by women in rural Kerala who use manual machines for stitching, and no electricity. They work from homes while having the responsibility of care giver for old parents and young children, and home maker. Viakerala enables these women to work from home by setting up a self help group and supporting them by giving work delivered to them.
The product has its handmade imperfections but it carries more than just stuff - it supports women, and makes a sustainable statement.