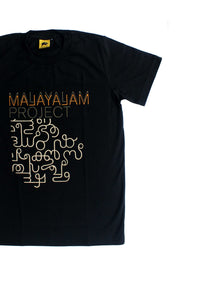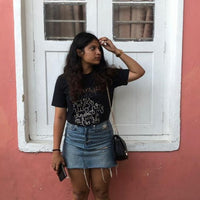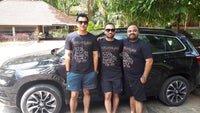 Viakerala
Malayalam Project T-shirt
Limited Edition Unisex Malayalam Project T-shirts .
The Malayalam Project is a collaborative forum for experiments in the Malayalam Alphabet, Language and Lettering / Typography.
A beautifully curly script, Malayalam's loopy curves co-incidentally symbolise the movements the tongue makes during pronunciation, and some characters are ever so hard for a non-native to pronounce. In some instances Malayalam takes your tongue to places it's never been before! 
At Viakerala, we have been researching on local hand-painted signs, and working on typographic designs that explore the Malayalam script and language, in a bid to bring fresh and exciting Malayalam-based typography and design to the attention of travelers and local young 'mallus' who may have moved to foreign tongues, but still wear Kerala on their sleeves!