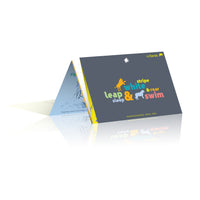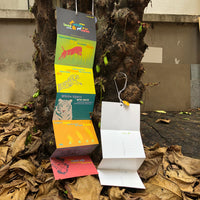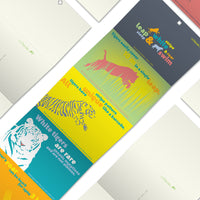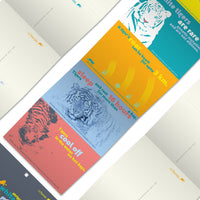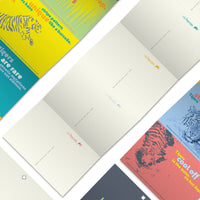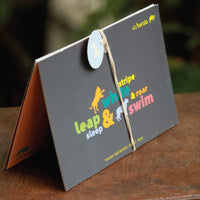 Viakerala
Tiger Wizard - Foldable Fact Book
We are familiar with the tiger as the stealthy charismatic hunter, but there is more to this big cat. Interesting facts about the tiger in a fun format, portraying a different aspect of this fearsome predator. Additional information on the bottom of the card gives a rational explanation to the illustrated fact.
The giants of Periyar, their life and ways is brought to life with more design in playful colours, few words and more talk. In a wall hung poster, which also could be
pulled out into 6 separate posters, we talk about human idiosyncrasies paralleled in
the traits of a tiger and an elephant. 
Product Specifications: Closed size 5" x 7", Open size 33" x 7"
<<Click Here to See the Elephant Wizard Series>>